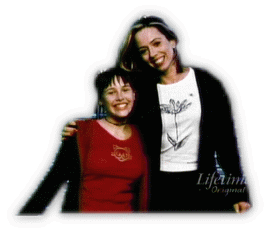 Somehow, it's not surprising that at first glance, the parents of Mackenzie Phillips seem like a mismatched pair: Her mother worked at the Pentagon; her father was in a rock and roll band. The couple divorced before Phillips was two, and her dad, John Phillips, would send a limo to her mother's condo in Tarzana, outside of Los Angeles, to take the little girl for the weekend. When she arrived, her father's houseguests would often be band members from the Beatles and the Rolling Stones.
"I would go home to my beautiful mother in the Valley, and I would have to sit up straight and use the proper fork," Phillips has said. "From there, I'd go back to my dad's house and he would teach me how to roll joints and those guys would all be laying around. You know, it was just really different lifestyles." Indeed, the girl had already smoked pot and dropped acid by the time she was 12.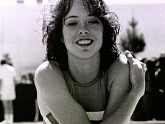 As a preteen, Phillips formed her own rock band, and the group strutted its stuff at The Troubadour on Santa Monica Boulevard on amateur night. A casting agent for "American Graffiti" spotted the youngster, and a new career was born. Around the same time, Phillips also left home; she ran away to her father's house in a taxi. When she asked what the house rules were, John Phillips, according to her, responded: "You have to come home at least one night a week. And if you come home after dawn, never come home in the same clothes you left because that's unladylike."
Given that mandate and the nature of the times, it's not surprising that her teen years were truly wild, marked both by tragedy (she was raped at knifepoint at age 14), a very brief marriage and excess. Cast in the hugely successful series "One Day at a Time" when she was only 15, she continued to drink and use drugs heavily, and her behavior was heavily reported in the press. She was fired from the sitcom, but eventually she was rehired.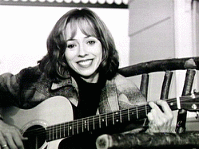 Finally, Phillips decided to get clean. Her reason? "I just believe that there is a power greater than myself, so I got on the phone and called a doctor who had helped me years before, and I said, 'I need to be in detox by sundown!'"

She drank brandy on the way to the detox center, a dealer delivered coke to her in detox, and she broke into the hospital's crash cart to steal an IV and needle. Despite all this, she stayed there and eventually got the drugs out of her system. She has been clean for nearly a decade.

"My life is better than it has ever been," she says. "If it never gets better than it is at this moment, if I am never more successful than I am right now, that's OK with me."